History
To improve the Academic Standards and Attendance in the Salwan Girls School, Rajendra Nagar, New Delhi, being run under the aegis of Salwan Education Trust for the economically weak children, this race was a sequel to the sports activities initiated to bring out the spirit of courage and detemination amongst the children and challenge 'time.'
The student strength of Salwan Girls School had fallen to a mere 600 during 96-97 from 2200 during the early 60s and the attendance to a bare 50-55%. The CBSE Board results had fallen below 37-40%. We needed a 'change' from the current 'mind-set' prevailing in the campus that the 'girl child' did not want to study and was content with washing clothes, cooking, and cleaning the floors, since this school was meant for the economically weak children.
Mr. Inder Dutt (trustee), Salwan education trust and an ex-sherwoodian, who was the chairman of this school understood the malacy and soon initiated the plan "Mission Sports" in this school. One day, he was invited for a science exhibition by the neighboring Salwan public school.
Straightening the tie of a student, he asked, "Son, which games do you play"?
"Sir, Video Games"! Came the prompt reply.
There was something wrong in this system.... The students were growing.... but not physically....
Brig. Y.P. Goyal, VSM (Commandant), Rajputana Rifles Centre, Delhi Cantt. was requested to send 3 instructors; a band master, a danda master (for physical education) and a march past instructor to bring in discipline.
Col. J. Kohli (Retd.) Army Edu. Corps, was inducted as the overall planner (Manager of the school) to get the desired results.
Mr. K. S. Birader (Ex-warrant officer, Indian Air force) was inducted to start physical education on a mass scale in these institutions.
Ms. Shashi Srivastava (Head clerk, Salwan Montessori School) was inducted to ensure discipline/co-ordination and smooth implementation of the program....
There was no looking back.... soon the students of Salwan Girls School excelled at the zonal level in sports.... then at the inter zonal level.... went on to achieve laurels at the State and National level.... sent for high altitude training at Nehru Institute for Mountaineering, Uttarkashi, Himalayan Mountaineering Institute (Darjeeling), Regimental Centers of the Infantry Directorate of the Indian Army located at Subatu, Ooty, Lansdowne, Pachmarhi, Belgaon, Ranikhet, Manali, Mt Abu etc. Salwan Girls School went on to bag number of medals at the National and International events and was adjudged the 'best school' in Delhi for sports for 3 consecutive years....
Now what? What next was the question???
We must go beyond our borders... And compete ... else we would die like the dinosaur! We invited 100 students from 'The City School'. Pakistan to take part in an International Athletic meet held on the 9th oct., 1999 at the Jawaharlal Nehru stadium... The students of Salwan Girls school & Salwan Boys School excelled again.
Year 2000 saw 50 students from Salwan Schools go to Islamabad (Pakistan).... against all odds.... 3 months after the Kargil fiasco.... and win a number of medals against tough competition from Pakistani and Sri Lankan students.... We had made history.
Meanwhile in 1995, after the success of the students of Salwan Girls School at the Inter zonal level, a small race with 300 students was started called the "Salwan Marathon". On a budget of Rs. 2500/- Running around the streets of Rajendra Nagar and the Ridge, the race proved to be a great success amongst the students of Delhi. The year 2006 saw over 46000 students (under various categories) running from the Jawaharlal Nehru stadium to the Lodhi Road and back.
The venue was shifted in the year 2007 (since Jawaharlal Nehru Stadium was closed for renovation due to the 2010 Commonwealth Games) to the more picturesque location of the Nicholson Range, Brar square Delhi Cantt. Where over 28000 children from all over India and aboard ran, making it the largest Road race of its kind in its kind in its category in the world. History had been made again...

The year 2008 saw over 30,000 children running across various categories at the Reebok- Salwan Cross Country run...
The year 2009 saw 42,000 children expressing themselves through the inspirational power of running.
The year 2010 saw over 45,000 children being inspired to run through the inspirational power of running. UNICEF & FICCI along with the HINDUSTAN TIMES & NDTV 24X7 came forward to recognize and support the run which saw a record 47,000 children alongwith 1700 visually impaired and intellectually challenged students running at the 17th edition of the Salwan Cross Country Run in 2011.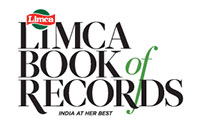 In year 2012, over 48,000 students took part in the 18th edition of Salwan Cross Country Run including 1747 visually and 215 intellectually challenged students from all over India.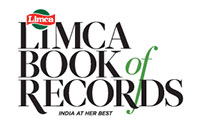 In year 2014, Over 50,000 students along with 2200 visually impaired/differently abled students took part it the 19th edition of the Salwan Cross Country. Making it the largest marathon for school kids in the world and thus entering the Limca Book of Records.
The 'Team' that started this race initially consisted of 6 core members. With new members joining, today the organization consists of over 3000 active Physical instructors/volunteers from the community moving the human family to a better world.
The brain behind this run was that of Mr. Inder Dutt (Architect) who himself ran close to 90 kms a week (24x7) and his core team consisted of:
1. Mr. K. S. Birader (Ex-warrant officer)
2. Late. Mr. Kishen Puri
3. Mr. Sunny Joshua (Sec., D.S.A.A)
4. Mr. Mishra (D.S.A.A.)
5. Mr. D.K. Sharma (D.S.A.A.)
6. Mr. Ved Prakash Goswami (D.S.A.A)
It would be important to mention the unstinted and emotional support the Salwan Marathon received from Dr. Lalit Bhanot (Secretary General,Commonwealth Games 2010), Mr. Qamar Ahmed (Jt. Commr., Traffic-Delhi Police), Ms. Shalini Singh (DCP, Security). Mr. Manasvi Rasgotra (Nestle), Ms. Sammi Booparai (Nike), Mr. Harit Nagpal and Mr. Sunder Hemrajani (Pepsi), Mr. Subhinder Singh , Mr. Vishnu Bhagat (Reebok), Mr. Deepak Jolly (Coca Cola), Mr. Nirmal Dayani, Mr. Venkateish , Mr. Rohit Khanna , Mr. Aloke Malick (ESPN), Mr. Shantanu Bhanja Mr. Pravin Gupta (The Hindustan Times), Mr. Arup Ray (GSK), Mrs. Sonali Chandra (NDTV) and many humble and simple 'human beings' who came forward for the cause of sports. The seeds sown by Mr. Shiv Dutt Salwan (Chairman, Salwan Education Trust), Mr. Johnson and Mr. Thapa (Physical instructors, Sherwood College, Nainital), Mr. A.S. Chandel (Physical Instructor, Chandigarh College of Architecture), Lt. Gen. Sudhir Sharma, PVSM, AVSM VSM (QMG), Lt. Gen. S.S.Kumar, PVSM, AVSM VSM (QMG), Lt. Gen. Munish Sibbal, PVSM (QMG), Lt. Gen. Manvendra Singh, PVSM, AVSM (QMG), Mr. Sharad Sinha (DCP-Traffic), Mr. Parmaditya (Addl. DCP-Security), Mr. Satpal (Pehalwan), Lt. Gen. Om Prakash, PVSM, AVSM VSM (QMG),Maj. Gen Rajesh Sahai(GOC) Chief of Staff,Delhi area,Lt. Gen. R.V. Kanitkar(QMG),AVSM SM VSM,Mr. Surender Kumar,DCP Security ,South West, Delhi and Mr. S.N. Dixit is bearing fruit.